Schedule your next appointment with us online. The New Millennium Training Center offers online appointment booking for all our services, no need to call to book a registration appointment, but we welcome your calls.
Visit our website and use our convenient online system.
---
718 667-7741
(since 1992)
331 Seaview Ave
Fall is here... Time to start a new career
Good Training, Good Friends, Good Money


Immediate Job Placement Assistance



ATTENTION VETERANS VA APPROVED
POST 9/11 G I BILL VRREP

WORKFORCE ONE

VOUCHERS ACCEPTED

YOU MAY BE ELIGIBLE FOR FREE

TRAINING

FROM WORKFORCE ONE

the VA and ACCES-VR

this is the school you get hired from



ATTENTION VETERANS


Post 9/11 GI Bill
VESID ACCES-VR

TAUGHT BY NYS LICENSED INSTRUCTORS
---
CNA Classes
$45K plus


Dec 4th, 2023


REGISTER 2 WEEKS EARLY


$1500 promotion


4 Payments of $375 week
IMMEDIATE JOB PLACEMENT ASSISTANCE



************************
National Certification By
NATIONAL HEALTHCAREERS ASSOCIATION
N H A
Medical Assistant Program
REGISTER 2 WEEKS EARLY
Dec 18th, 2023
On-Going Registrations
$7,500
5 MONTHLY PAYMENTS OF $1,500
Open Enrollments GOING ON NOW
IMMEDIATE JOB PLACEMENT ASSISTANCE
Don't be fooled by short programs and cheaper prices

Receive National Certification By
NATIONAL HEALTHCAREERS ASSOCIATION
N H A

This is the NYS Education Dept's FULL
MEDICAL ASSISTANT PROGRAM


MEDICAL PROCEDURES, EKG, PHLEBOTOMY, MEDICAL RECORDS, MEDICAL BILLING
---
Call for information 718 667-7741

The United States Bureau of Labor Statistics, or BLS, ranks New York as #4 in the list of top states for medical assistant employment, with between 13,890 and 82,450 medical assistants working in the state. In addition, the BLS reports that the average starting salary for a New York medical assistant is between $41,600 and $50,000 (starting position for a CMA) AND HIGHER, which places the state in the highest range in the country, and well above the national average. In NYC average Medical Assistant salary is about starting at 45K and
higher

. Many offices pay benefits, 401Ks and vacations. Hospitals pay higher salaries.
---

Thinking about becoming a Registered Nurse ??
Not sure if you are ready to commit to 2 to 4 years of Nursing School yet ??
Why not work as a Certified Nursing Assistant first and see if Nursing is the career path for you ??
Become a CNA in just 4 short weeks at The New Millennium Training Center
(some CNAs work as many shifts as possible and earn around 50K PLUS)

More facilities contact us to send them people than anywhere else !!

PERSONAL LOANS MAY BE AVAILABLE FOR MED ASSIST COURSE



WELCOME TO
THE NEW MILLENNIUM TRAINING CENTER
331 SEAVIEW AVE
STATEN ISLAND, NEW YORK 10305 (since 1989

)


(718) 667- 7741



"We are the school where people get hired from"


WORKFORCE 1
ACCES-VR, VESID
Approved by Veterans Administration
Post 9/11 GI Bill®


Approved for Benefits by the State Veterans Affairs Bureau




Eligile candidates may qualify for Vouchers



RECEIVE CERTIFICATION from
NATIONAL HEALTHCAREER ASSOCIATION



MEDICAL ASSISTANT CLASS...


NATIONAL ACCREDITATION OF COLLEGES AND SCHOOLS
ACCREDITATION CANDIDACY




WORKFORCE ONE VOUCHERS ACCEPTED FOR CNA AND MEDICAL ASSISTANT TRAINING



VOUCHERS ACCEPTED FROM NYC AND NYS AGENGIES
FED CAP, F.E.G.S., Grant Associates, DB Grants, Jewish Board of Family Services, Seamen's Society, Post 9/11 G I Bill® VA,

ACCES - VR VESID VOUCHERS ACCEPTED



PUBLIIC ASSISTANCE and WORKFORCE ONE



NYC has well over 1000 facilities where there is work 24/7. There isn't any reason why a motivated certificate holder should not be able to get a job. GET IN...GET TRAINED...GET OUT...GET WORKING
F A S T



MORE HOSPITALS ARE STAFFED WITH MEDICAL ASSISTANTS THAN EVER BEFORE
---
In today's volatile job market, it's more important than ever to have an education. Skilled jobs are more secure, offer higher pay and usually come with better benefits. Thankfully, you don't have to spend two to four years earning an associate's or bachelor's degree to start such a career while at the same time accumulating student loan debt.With the right certificate program, you can be trained in as little as one month to one year ! You will be recognized because you have nursing and medical skills and there is a job market out there that is only growing bigger each year and this is coming from the Labor Dept. and numerous newspaper and professional journal articles that continuously document this fact. Make money now !!
MISSION STATEMENT

The New Millennium Training Center (TNMTC) prepares men and women for a career in the medical service industry by providing an educationally sound, stable environment where a diverse student population has the freedom to learn and grow intellectually as well as develop competencies in administrative and clinical
areas.

The New Millennium Training Center, Ltd.
No other school does it faster or for less
Licensed by the NYS Education Department
331 Seaview Ave.
Staten Island, NY 10305
View Our Certified Nurses Aide Flyer View Our Medical Assistant Flyer
Phone - (718) 667-7741
ENROLL WITH A FRIEND AND RECEIVE A DISCOUNT

www.TheNewMillenniumTrainingCenter.com
Become a Certified Nurse Aide In as little as four short weeks!
Become a Certified Medical Assistant in less than six months!
Take advantage of our next session and pre-enroll now!
No High School Diploma or GED needed.
We will give you the Ability-to-Benefit Test.
WORKFORCE 1 Vouchers are accepted. We also accept VESID, HRA, G I Bill ,FEGS, Seamens Society, NY Children's Foundling, and many other organizations. We also have payment plans available.

Career Training Loans are available

We offer job placement assistance.

With over 25 years of performing outstanding training and job placement assistance, nursing homes, hospitals, and rehabilitation facilities along with Doctors' offices, contact The New Millennium Training Center weekly requesting that we send new people for interviews, so its easy to understand why we are very successful when it comes to job placement assistance.

We've received our most recent NEW YORK CITY TRAINING GUIDE REPORT CARD and we are happy to announce that we have the highest placement rates for Health Care Schools on Staten Island and the fifth highest placement rates for Health Care Schools in all of New York City! We have a completion rate of better than 95 % and a placement rate of better than 95 %. As of June 30, 2015 to the present, our NYC SBS report card confirms that TNMTC has nearly 100% completion and a very impressive job placement rate. This proves once again, that The New Millennium Training Center is consistent with overall positive training outcomes.
Each month our report card is upated, but usually is consistent.

MEMBERSHIPS

Staten Island Business People, Marine Corps League, American Legion,Veterans of ForeignWars, Disabled American Veterans, Staten Island Chamber of Commerce, Rotary International, New York State Education Department, Coalition of New York State Trade Schools, National Accreditation Of Colleges and Schools, Staten Island Employer Resources Council, National Healthcareer Association, Department of Veterans Affairs, Bureau of Veterans Education
ACCES-VR (formerly VESID) New York City Human Resources Administration, New York City Small Business Services ( SBS )
NYC Workforce One
Vouchers are accepted from multiple area organizations.
,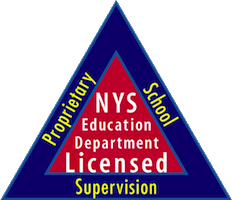 Medical Assistant School Staten Island, Medical Assistant Training Staten Island, Medical Assistant Staten Island, Certified Nurse Aide CNA Staten Island, Certified Medical Assistant CMA Staten Island, Certified Nurse Assistant Training Staten Island, Certified Nurse Aide Training Staten Island, CNA Training Course Staten Island, CNA Training Program Staten Island, Certified Nurse Assistant School Staten Island, med assist school Staten Island, nurses aide training Staten Island, ekg classes Staten Island, phlebotomy classes Staten Island, billing programs Staten Island, medical records training Staten Island, patient care technician Staten Island, patient care aide Staten Island, assistant medical training Staten Island, assistant medical school Staten Island, certified medical assistant program Staten Island, certified nursing assistant program Staten Island, allied healthcare training Staten Island, nursing medical office assistant Staten Island, nursing Staten Island, The New Millennium Medical Assistant Training Center Staten Island, The New Millennium Medical Billing School Center Staten Island, The New Millennium EKG Training Center Staten Island, The New Millennium Phlebotomy Training Center Staten Island, The New Millennium CNA Training Center Staten Island, The New Millennium Certified Nursing Assistant Training Center Staten Island, College of Staten Island, Nursing Programs, LPN schools